Enterprise-ready geospatial data
March 2020
The adoption of mapping and geospatial standards is important for advancing the use of innovative technologies. The Open Geospatial Consortium (OGC) is a leading organization that facilitates the creation, maintainance, and enhancement of industry accepted mapping standards. The 114th OGC Technical Committee meeting was held in Ottawa in March 2020. ASG Mapping took it as an opportunity to participate in the meeting. We were impressed by the collaborative nature of the meeting and the wide scope of standards being actively worked on by the participants. Of particular interest is the development of a new set of web map services standards that will allow for more efficient portrayal and distribution of geo-enabled data using web technologies.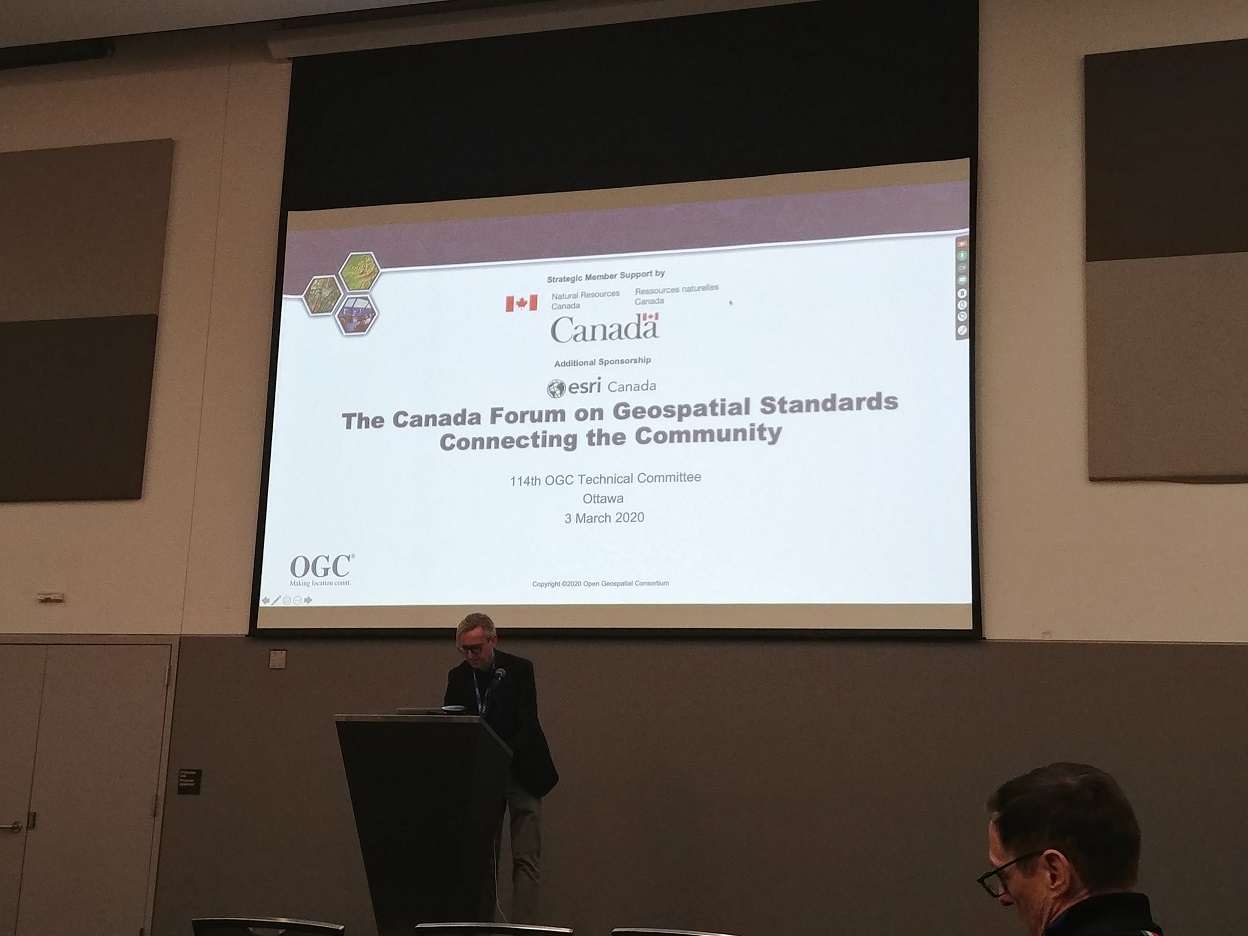 October 2020
ASG Mapping, in collaboration with a local waste management organization, conducted a Proof of Concept POC) study on the use of RPAS for collecting data to support landfill operations. The primary focus was to extract volume information of stockpiles of daily cover materials and individual landfill cells. Two data collection events were done to determine changes in volume over the time periods. Time series volume data were used to more efficiently manage the stockpile inventory and to calculate compaction rates, settlement, and remaining airspace for each of the landfill cells of interest.
March 2019
ASG Mapping did a presentation and discussion on Transport Canada UAV regulations and the use of UAVs for agricultural applications to students of the Agritech Skills program offered by the Cornwall Innovation Centre. Aside from the discussion we also provided a technical demonstration on flight mission planning and field operations.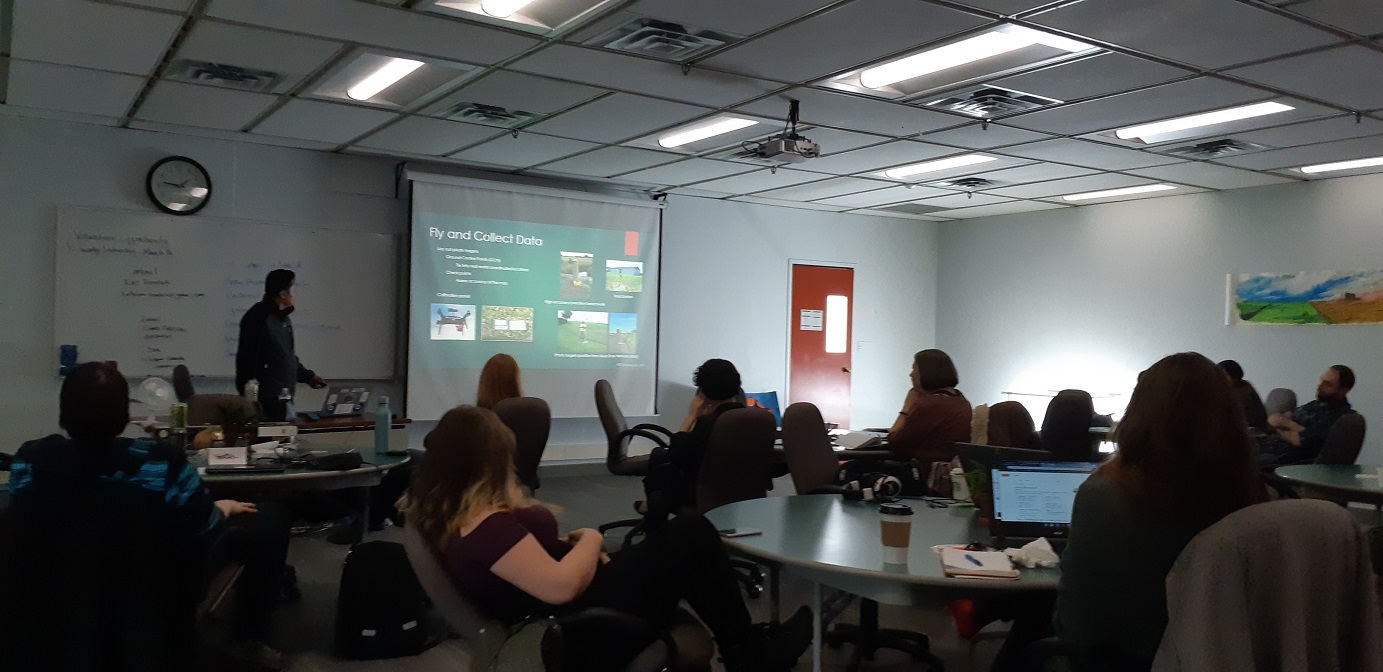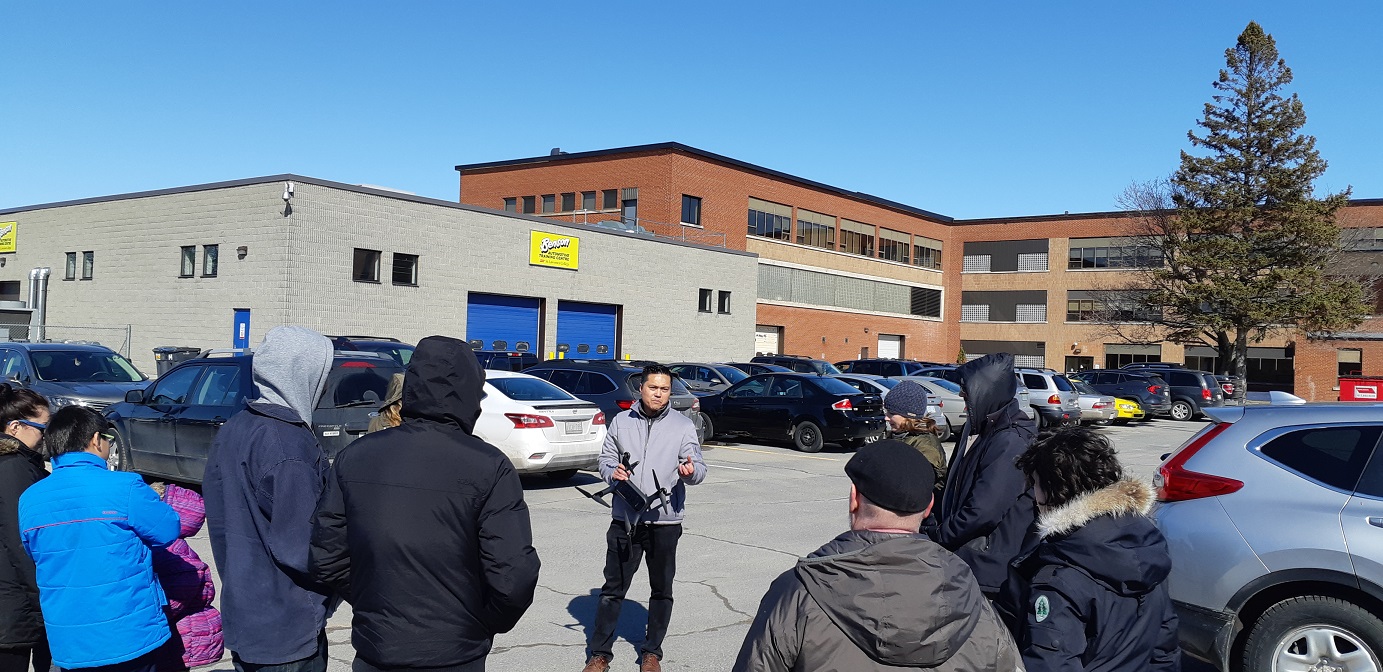 June 2019
Advancing the use of UAVs within mapping workflows takes more than the knowledge and experience in UAV operations but also knowing about and keeping pace with advancements in mapping techniques and processes. ASG Mapping frequently participates and organizes various mapping related events. We collaborated with GoGeomatics to host an Open Source GIS (Geographic Information System) track during the GeoIgnite 2019 conference. The event was well received and participants were composed of individuals from across Canada and from academic, government, and private organizations. Topics included background information on the open source GIS ecosystem as well as specific discussions on software tools used for remote sensing, desktop mapping, and mobile mappping.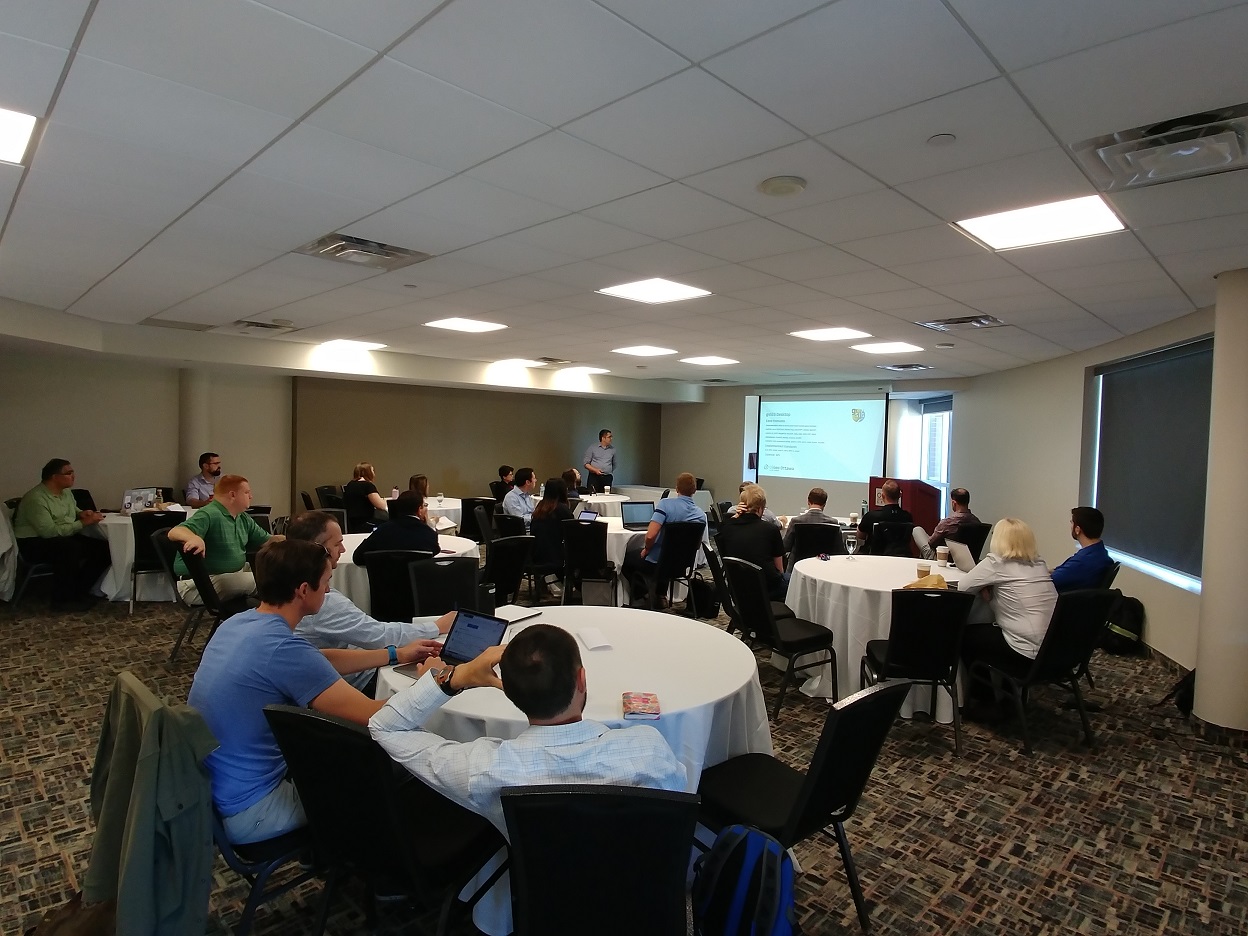 November 2019
ASG Mapping participated in a GIS Day event hosted by Carleton University in Ottawa. We presented and conducted a demo on QField an open source mobile application used for field data collection.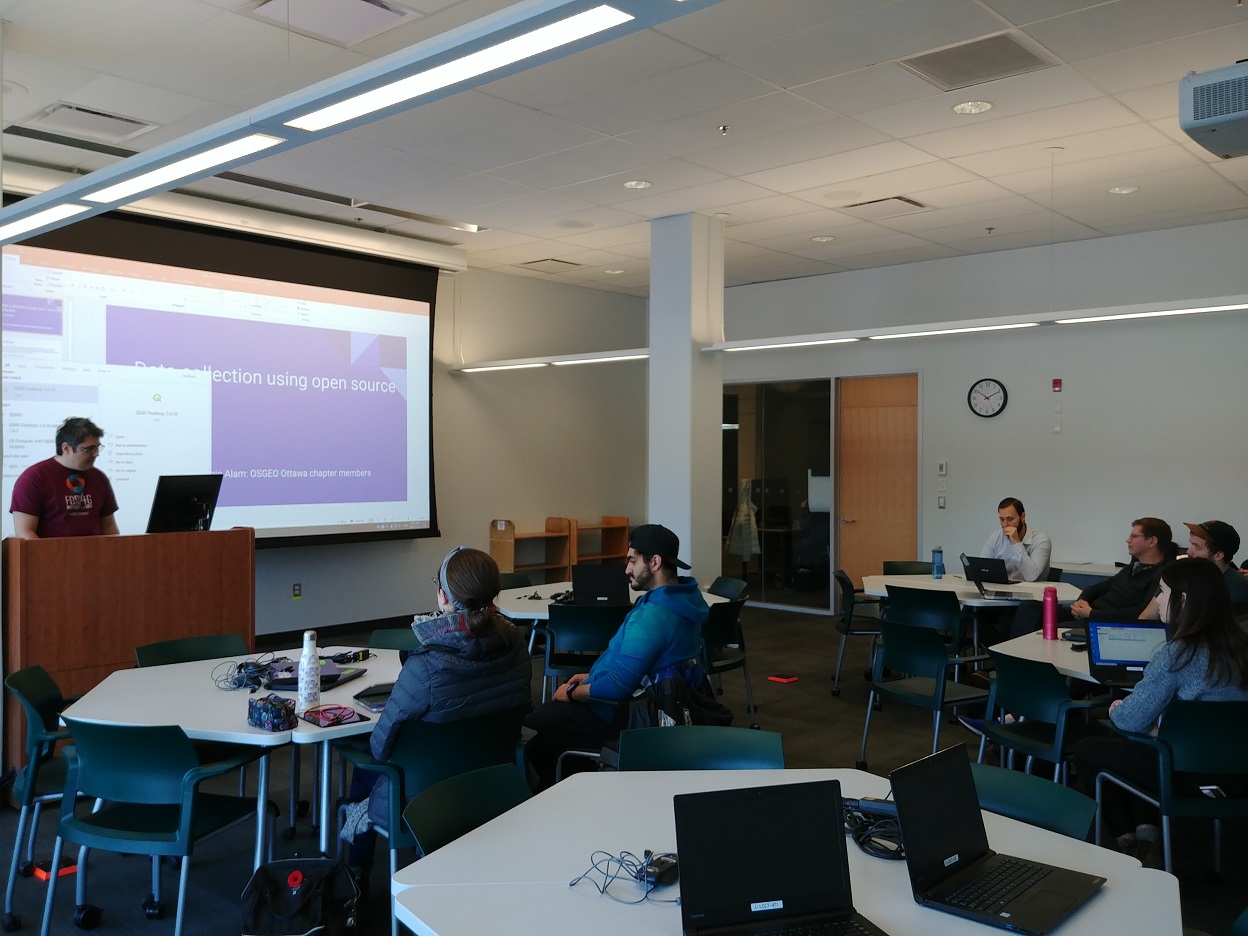 June 2018
ASG Mapping collaborated with researchers of the Ottawa Research and Development Centre (ORDC) to test an OCI Hyperspectral Camera Ready-to-Fly System manufactured by Bayspec Inc. The hyperspectral system was mounted on to a DJI M600 multicopter system. Repsentatives from Bayspec Inc came from Albuquerque, New Mexico to train and familiarize the group on the technical and planning details of the hyperspectral system. The integrated system is intended to be used for collecting data on the amount of nutrient runoff from agricultural fields into adjacent water bodies.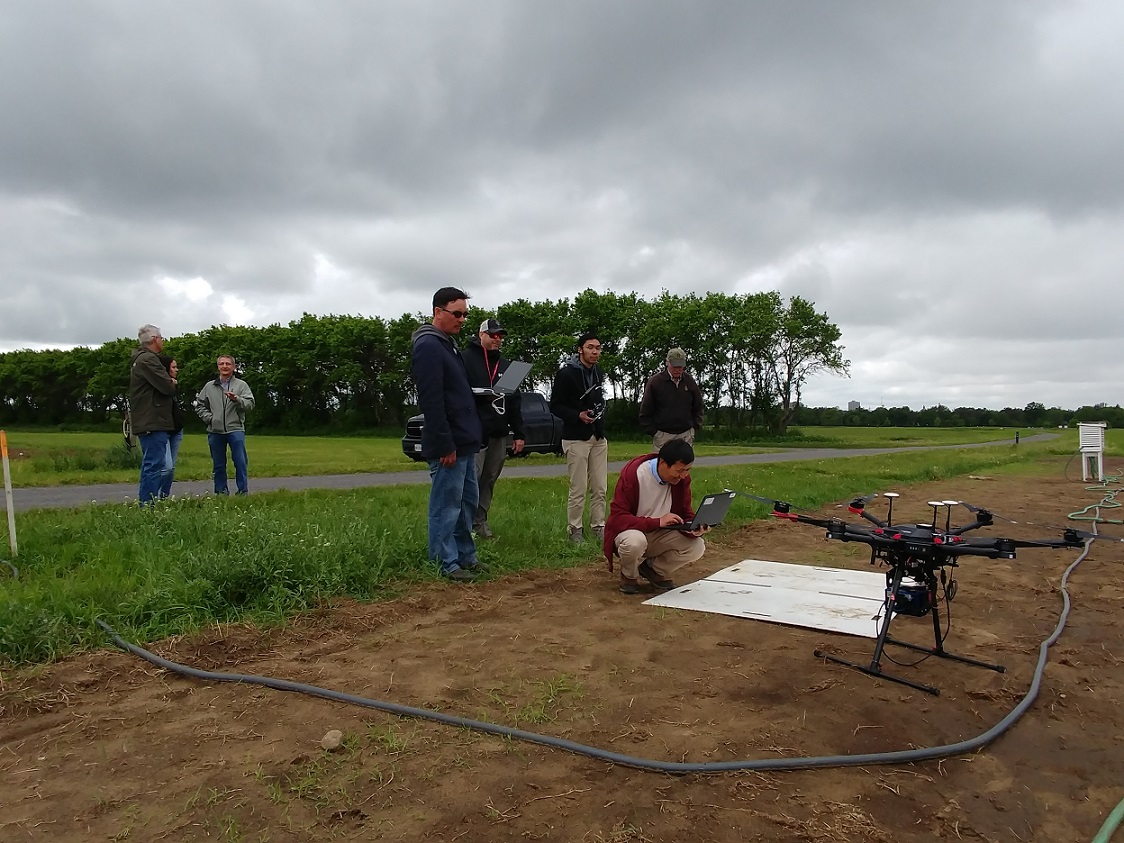 August 2018
ASG Mapping participated in a Bug Day and Open House Event organized by the Ottawa Research and Development Centre (ORDC), a research centre of Agriculture and Agri-Food Canada (AAFC). The event was held at the Central Experimental Farm in Ottawa. It provided an opportunity for ORDC to showcase to the public the research being done by scientists and staff members of the research centre. ASG Mapping provided demonstrations of a multicopter drone integrated with a multispectral camera sensor. We also displayed a poster on how drones can increase efficiency of data collection for agricultural applications.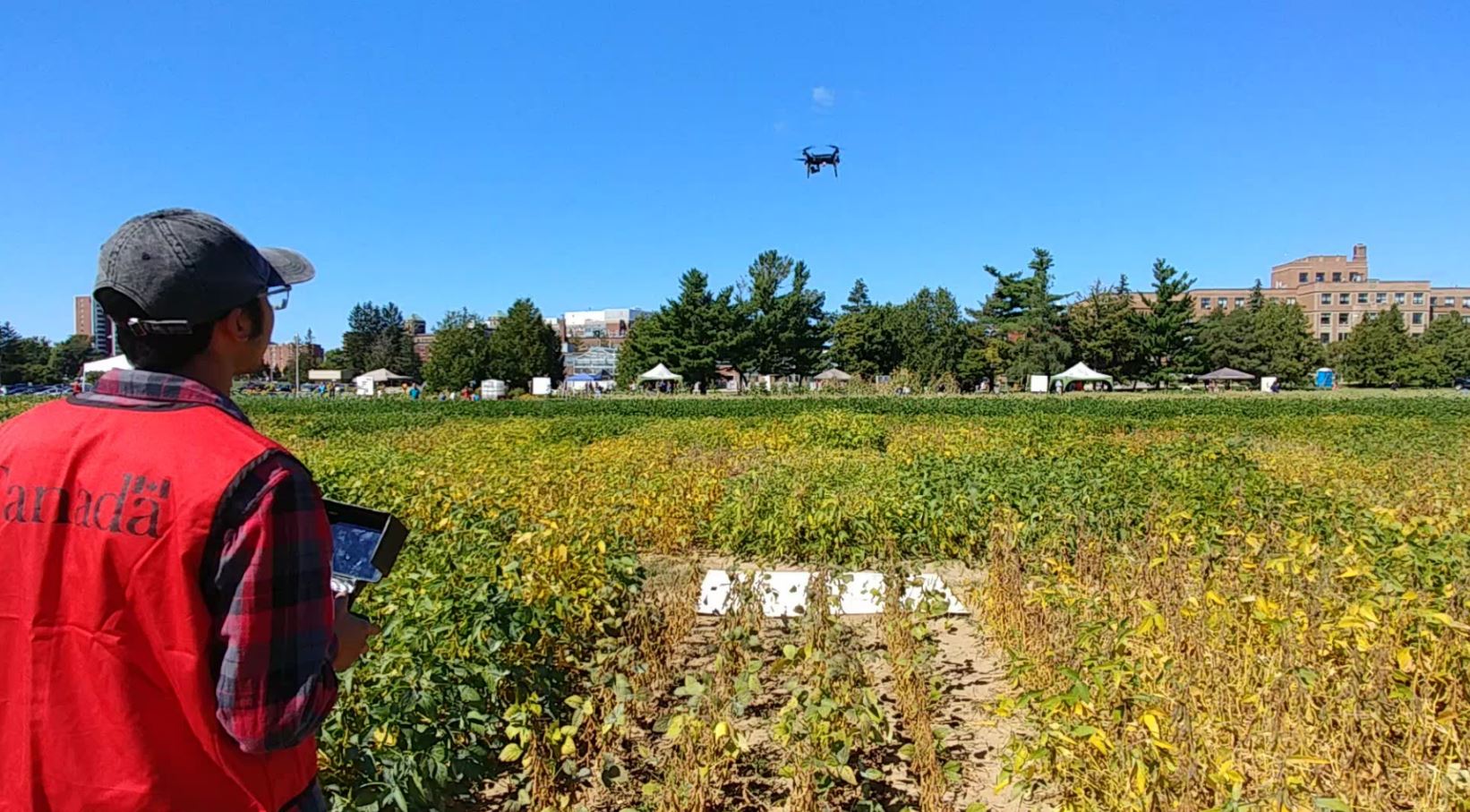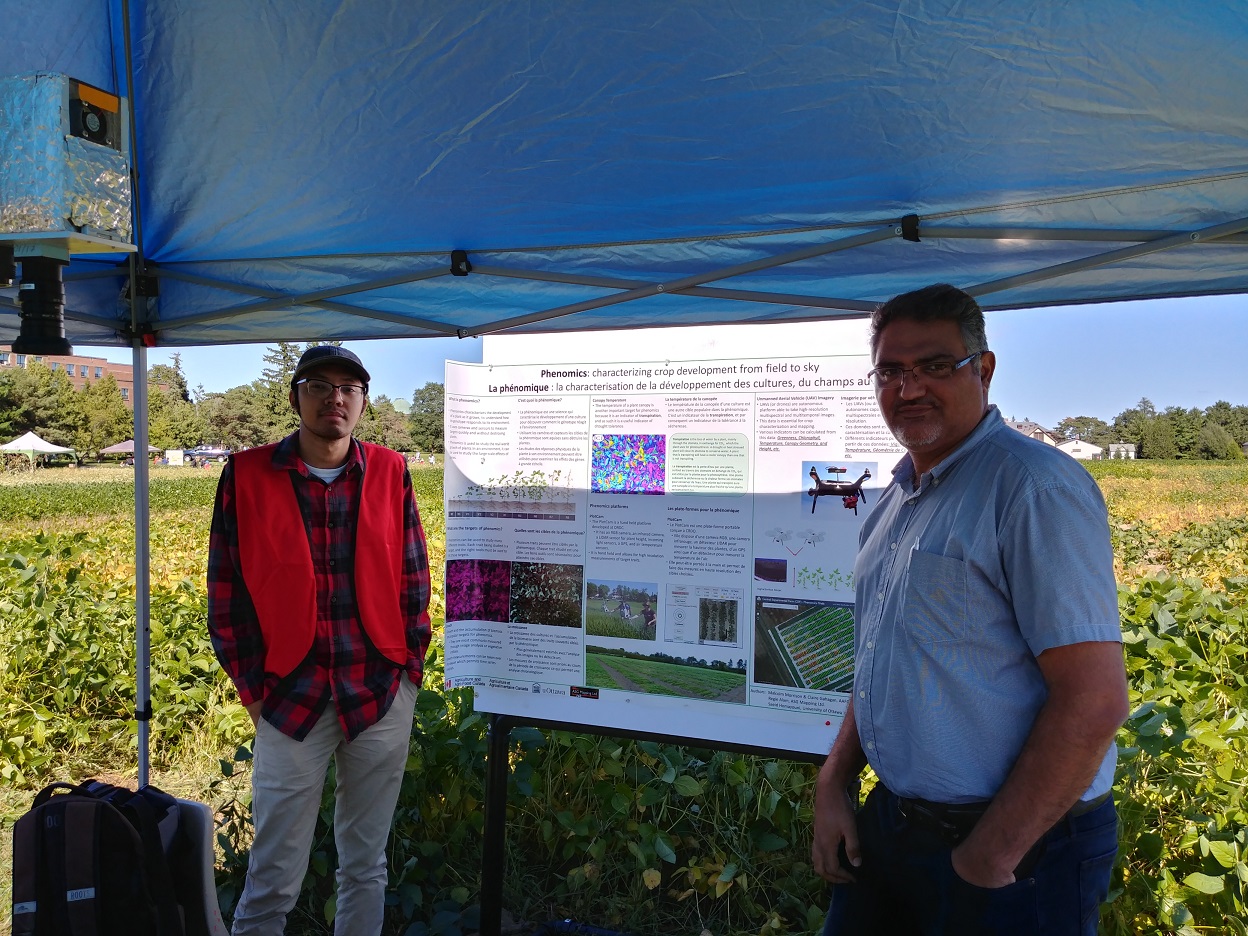 December 2017
ASG Mapping presented a talk titled "UAV/UAS Remote Sensing for Precision Agriculture & Phenomics" at the GoGeomatics Socials event. The talk provided background information on remote sensing concepts and how RPAS integrated with multispectral sensors can be used for precision agriculture applications. The talk also included discussion on initial results from a study on the use of RPAS in improving data collection and data processing in support of phenomics.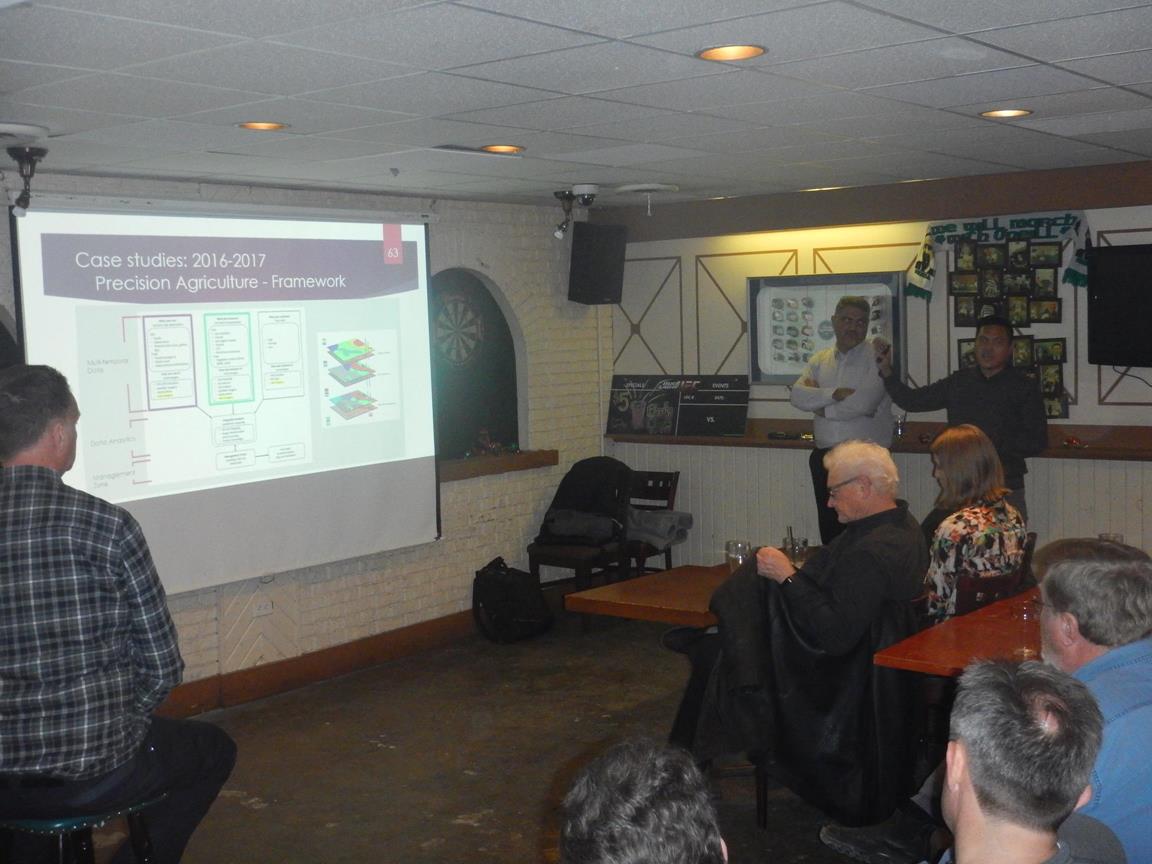 September 2016
ASG Mapping has been using helicopter and multicopter drone systems and these systems provide important advantages in terms of ease of use, maneuverability, and the ability to takeoff and land in limited spaces. However, these platforms are not as efficient as fixed wing platforms and therefore not as suitable for collecting aerial data over large areas. To that end, ASG Mapping is leveraging its expertise to build a reliable delta wing platform. This platform uses the open source Ardupilot flight controller and the Mission Planner mission planning software.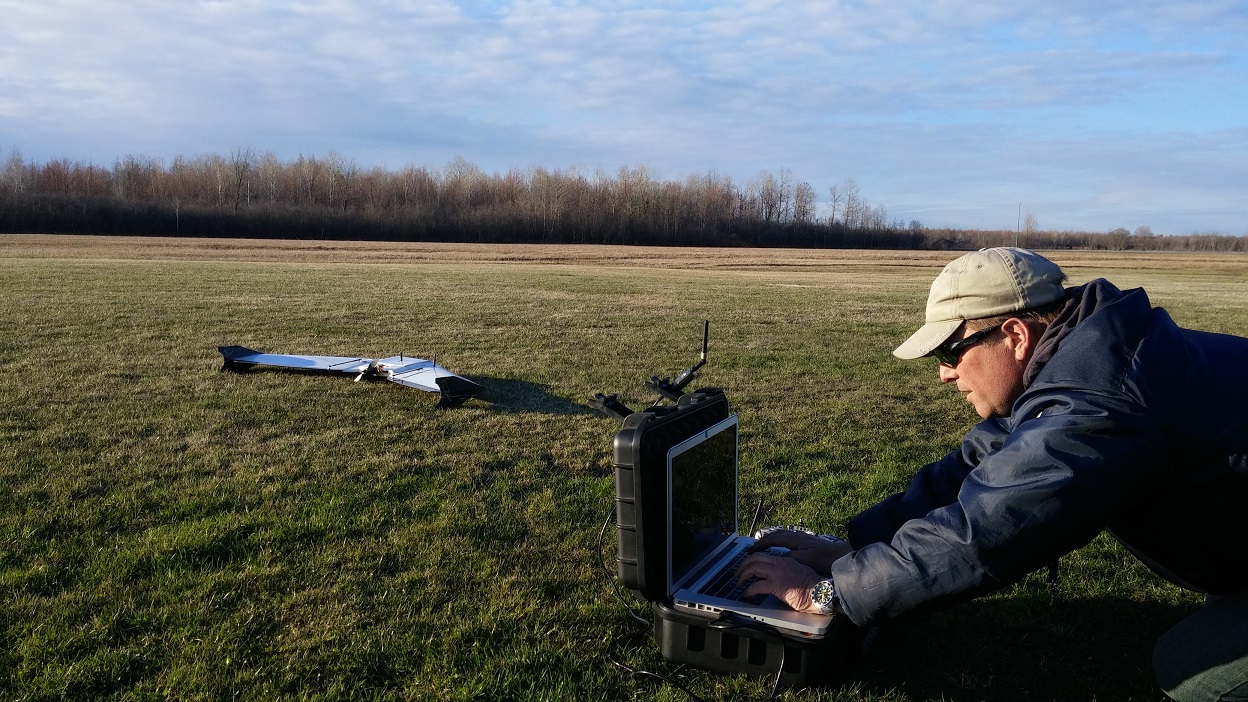 April 2016
At the invitation of the Ottawa PC Users Group, ASG Mapping did a presentation titled "A Discussion on UAVs: Exploring Emergent Unmanned Vehicle Technologies & Real-World Applications". The presentation provided an introduction to drones including different platforms, sensors, and customization capabilities of drone flight parameters using a computer. Industries and applications that can take advantage of drone systems were also presented.


June 2015
ASG Mapping Ltd hosted this month's GoGeomatics Ottawa Social. Tim Addison and Regie Alam did a presentation on the UAV industry and regulations in Canada as well as a general discussion on UAV data collection and processing. The social was well attended with about 20 people in attendance. The attendees were affiliated with a variety of government, private, and not-for-profit organizations as well as students from academic institutions in Ottawa.